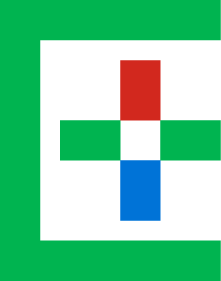 EPICURE DIGITAL THE CURE FOR THE MENU BORED
Epicure Digital Online Menus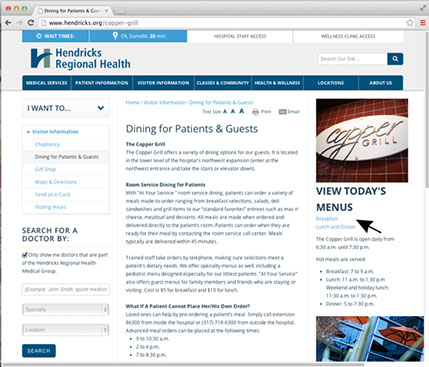 The Epicure Digital Centra Online Menu System automatically publishes your daily menus and other content as they appear on your digital menu boards for viewing on websites, computers, smart phones and tablets. As your menus change by day part and menu cycle, or whenever you change them, the changes appear online, in real time.
*Please note that the Epicure Digital Classic Menu System uses Adobe Flash®.
Therfore, its Online Menus do not display on Apple iPhones or iPads.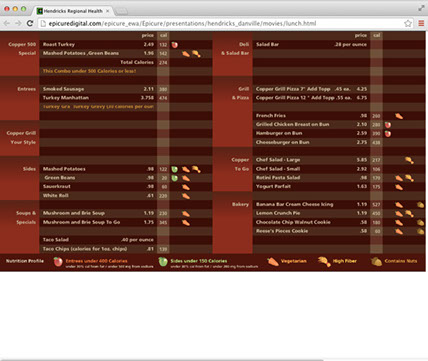 This website is most compatible with these browsers



It is not compatible with Internet Explorer 9 or earlier.
© 2002-2016 Epicure Digital Systems.The 'E plus mark' is a trademark of Epicure Digital Systems. All rights reserved. The phrase 'the cure for the menu bored', LiveText, LiveMenu & NutriLive are service mark of Epicure Digital Systems. All rights reserved. All other trademarks belong to their respective owners. All rights reserved. Throughout this website, trademarks are used. Rather than put a trademark symbol on every occurrence of a trademarked name, we state that we are using the names in an editorial fashion only and to the benefit of the trademark owner with no intention of infringement of the trademark. No such use, or the use of any trade name is intended to convey endorsement or other affiliation with this site, except where there is explicit endorsement, or where the trademark belongs to Epicure Digital Systems.