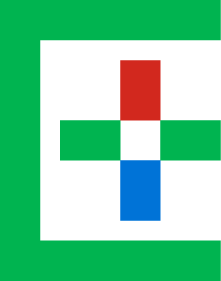 EPICURE DIGITAL THE CURE FOR THE MENU BORED
SELECT CUSTOM, READY-TO-GO, DIGITIZE YOUR DESIGNS OR DO-IT-YOURSELF SYSTEMS
Let us design your menus
Digital menu boards custom engineered, designed and programmed to solve your complex menu engineering and point of sale marketing issues.
Use our pre-designed Ready-to-Go menu boards
Select a digital menu board system from our portfolio.
Let us digitize your menu board layouts
We will add our LiveText, LiveMenu and NutriLive Menu Labeling technologies to your menu board layouts for editing them easily and quickly with our web-based, intuitive interface.
Upload your own menu & promo board files
Use the Epicure Digital SlideShow Builder to upload your menu board JPEG and movie files
DIGITIZE YOUR MENU BOARD DESIGNS
DO-IT-YOURSELF
MENU BOARDS
We engineer, design and program menu boards with
EPICURE DIGITAL
MENU BOARDS
Integration with your back-of-house menu planning and nutrition data base system, or with our intuitive, non technical interface with Epicure Digital LiveText and LiveMenu technologies for changing, adding, moving, and deleting menu categories, items, descriptions and pricing from any online computer
Menus for all meal periods (e.g. breakfast, lunch, snack, dinner and late night) with automatic scheduling
Menus on any number of menu cycles
Your color palettes, logos, mascots, branding and interior design elements
Animated stock food photography
NutriLive Nutritional Menu Labeling
Slide show areas for promoting, educating and marketing
Text block announcement areas for communicating easily and quickly
We engineer, design and program greeter boards with
Daily specials
Slide shows for food photography
Slide shows for promoting, educating and marketing
Looping text block announcements for communicating easily and quickly
with guests and staff
Text block and ticker-style text line announcements
Live news, sports and other RSS feeds from your intranet or the Internet
Nutritional tips and messages of the day
EPICURE DIGITAL
GREETER BOARDS
We design and produce animated promotions to
Use Epicure Digital SlideShow Builder to create and upload your own promotions
Promote daily specials
Promote limited time offers
Promote by time of day and demographics
Promote brand awareness
EPICURE DIGITAL
PROMO BOARDS
EPICURE DIGITAL
ONLINE MENU,
PROMO &
GREETER BOARDS
Post your digital menus and promotions on your website
Visitors to your website view your greeter board, menu boards and signage online as they appear on screen at your facility. As your menus change by day part and menu cycle, or whenever you change them manually, the changes appear simultaneously online and at your facility, in real time.
Meet the Healthy, Hunger-Free Act of 2010, sections 204 and 209, requiring schools
To

make information more readily available to students, parents and the public about the nutritional quality of meals.
Displays menu items using the MyPlate diagram and food groups
This website is most compatible with these browsers



It is not compatible with Internet Explorer 9 or earlier.
© 2002-2016 Epicure Digital Systems.The 'E plus mark' is a trademark of Epicure Digital Systems. All rights reserved. The phrase 'the cure for the menu bored', LiveText, LiveMenu & NutriLive are service mark of Epicure Digital Systems. All rights reserved. All other trademarks belong to their respective owners. All rights reserved. Throughout this website, trademarks are used. Rather than put a trademark symbol on every occurrence of a trademarked name, we state that we are using the names in an editorial fashion only and to the benefit of the trademark owner with no intention of infringement of the trademark. No such use, or the use of any trade name is intended to convey endorsement or other affiliation with this site, except where there is explicit endorsement, or where the trademark belongs to Epicure Digital Systems.