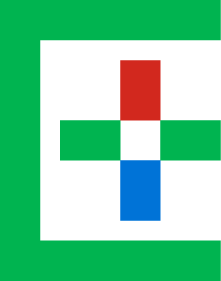 EPICURE DIGITAL THE CURE FOR THE MENU BORED
The Cure for the Menu Bored
Control your digital menu boards and signage easily and quickly online. Change menu items and prices and schedule menus and promotions quickly and easily by accessing our
web-based user interface designed for non-technical food service personnel, or via integration with your third-party food service menu planing & nutrition data base system.
EPICURE DIGITAL
MENU SYSTEM
Post your digital menus and promotions on your website
Visitors to your website view your greeter board, menu boards and signage online as they appear on screen at your facility. As your menus change by day part and menu cycle, or whenever you change them manually, the changes appear simultaneously online and at your facility, in real time.
EPICURE DIGITAL
ONLINE MENU
CBORD
Foodservice Suite®
NetMenu®
Computrition
Hospitality Suite®
Aurora Information Systems
FoodPro®
Epicure Digital Menu Systems can integrate with your food service menu planing and nutrition data bases for automatic entry of data on digital LCD Menu boards, websites, tablets and smartphones.
EPICURE DIGITAL
CENTRA SYSTEM FOR
INTEGRATION
WITH
FOOD SERVICE
MENU PLANNING & NUTRITION
DATA BASE SYSTEMS
Change Menu Items and Prices Easily and Quickly Online.
Using our classic manual entry system, instantly change and update your menu items, menu descriptions, prices and nutritional data and icons easily and quickly online using
our intuitive user interface.
EPICURE DIGITAL
CLASSIC SYSTEM
WITH LIVETEXT
DATA ENTRY
Rearrange the layout of your digital menu boards
Using our classic manual entry system, insert, delete, and move menu categories, menu items and descriptions within your Epicure Digital LiveText templates. Epicure Digital LiveMenu upgrades an Epicure Digital LiveText™ menu template.
EPICURE DIGITAL
CLASSIC SYSTEM
WITH LIVEMENU
DATA ENTRY
LAYOUT
Inform customers to make healthier meal choices by displaying nutritional data and icons next to menu items on your digital menu boards
We develop nutritional menu labeling strategies that meet the criteria required by clients. Manually enter data or import data from a third party system such as Computrition®. We pioneered nutritional menu labeling in 2004 for the U.S. Navy.
EPICURE DIGITAL
NUTRILIVE
NUTRITIONAL
MENU LABELING
Include beautiful animated photography.
Use your photos, stock photos or commissioned photos.
EPICURE DIGITAL
ANIMATED FOOD PHOTOGRAPHY
Stream RSS and other live feeds on your digital menu boards
National and local news, sports headlines and scores, current and forecasted
weather, emergency events, campus alerts, ski reports, stocks and other live feeds.
Some feeds, such as weather, require a subscription fee.
Assemble and upload your own slide shows
This software allows you to import and arrange your own images and movies in slide shows that can be scheduled to play by date, day of week, and time of day.
EPICURE DIGITAL
SLIDESHOW
BUILDER
Manage your schedules, easily and quickly, online in real time.
Change your menu items and prices; Schedule menus & promotions by time of day (meal periods), and by day, week or month (menu cycling).
EPICURE DIGITAL
SCHEDULER
Designed for non-technical food service operators.
You can use any web browser on any computer with Internet access to control your menu boards. Change your menu items, prices and messages; Reconfigure your menu layouts; Assemble and upload your images, movies and promotions; Schedule your menus, promotions and messages. Training to use the interface takes about twenty minutes over the phone.
EPICURE DIGITAL
QUICK
& EASY-TO-USE
INTERFACE
This website is most compatible with these browsers



It is not compatible with Internet Explorer 9 or earlier.
© 2002-2016 Epicure Digital Systems.The 'E plus mark' is a trademark of Epicure Digital Systems. All rights reserved. The phrase 'the cure for the menu bored', LiveText, LiveMenu & NutriLive are service mark of Epicure Digital Systems. All rights reserved. All other trademarks belong to their respective owners. All rights reserved. Throughout this website, trademarks are used. Rather than put a trademark symbol on every occurrence of a trademarked name, we state that we are using the names in an editorial fashion only and to the benefit of the trademark owner with no intention of infringement of the trademark. No such use, or the use of any trade name is intended to convey endorsement or other affiliation with this site, except where there is explicit endorsement, or where the trademark belongs to Epicure Digital Systems.