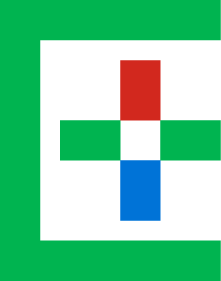 EPICURE DIGITAL THE CURE FOR THE MENU BORED
ChooseMyPlate.gov is the current nutrition guide published by the U.S. Department of Agriculture. Depicting a place setting with a plate and glass divided into five food groups, it replaced the USDA's MyPyramid guide on June 2, 2011, ending 19 years of USDA food pyramid diagrams. MyPlate will be displayed on food packaging and used in nutrition education in the United States.
The Healthy, Hunger-Free Act of 2010, sections 204 and 209, requires schools to make information more readily available to students, parents and the public about the nutritional quality of meals.
EPICURE DIGITAL
MEETS THE NEW
LEGISLATION GUIDELINES
Epicure Digital and Epicure Dry Erase MyPlate Menu Board Systems consist of menu board solutions designed to help food operators develop and adapt their ongoing nutritional programs. They help guide students and parents by displaying on menus, at schools and online, menu items by MyPlate food groups with nutritional information and allergen alerts.
Epicure Digital enhances MyPlate guidelines with additional nutritional information such as 'Go Slow Whoa!' which places a 'traffic light' icon next to each menu item in each food group; a 'Go' green icon next to the healthiest selections, a 'Slow' icon next to the foods appropriate to eat several times a week, and a 'Whoa!' icon for selections that are once-in-a-while foods.
EPICURE DIGITAL
MYPLATE MENU
SYSTEMS
Download K-12 Brochure
This website is most compatible with these browsers



It is not compatible with Internet Explorer 9 or earlier.
© 2002-2016 Epicure Digital Systems.The 'E plus mark' is a trademark of Epicure Digital Systems. All rights reserved. The phrase 'the cure for the menu bored', LiveText, LiveMenu & NutriLive are service mark of Epicure Digital Systems. All rights reserved. All other trademarks belong to their respective owners. All rights reserved. Throughout this website, trademarks are used. Rather than put a trademark symbol on every occurrence of a trademarked name, we state that we are using the names in an editorial fashion only and to the benefit of the trademark owner with no intention of infringement of the trademark. No such use, or the use of any trade name is intended to convey endorsement or other affiliation with this site, except where there is explicit endorsement, or where the trademark belongs to Epicure Digital Systems.