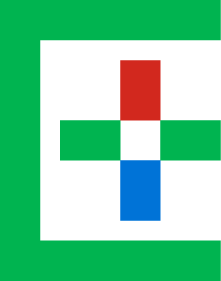 EPICURE DIGITAL THE CURE FOR THE MENU BORED
WE CREATE VISUALLY COMPELLING
MULTIMEDIA EXPERIENCES
By creatively combining information,
motion and food photography,
we create experiences we call
'the cure for the menu bored'.
We create complete digital signage solutions customized for each client. Our expertise is in software technology, food service operations and food service marketing.
EPICURE DIGITAL SYSTEMS
IS A DIGITAL MENU BOARD COMPANY
WITH OUR MENU ENGINEERING AND
POINT-OF-SALE EXPERTISE
We engage your customers with
multimedia menus, promotions,
nutritional menu labeling, daily
specials, and limited time offers.
Using a marketing approach, we evaluate
menu strategy, design and content
decisions to solve your complex menu
engineering and point-of-sale issues.
WE UNDERSTAND
FOOD SERVICE MARKETING
ON THE EPICURE DIGITAL MENU SYSTEM™
We make full use of what the system can do for you. Digital menu boards and signage become a powerful and effective digital marketing medium.
Our system gives you all the tools you need to control your menu boards and signage, easily and quickly, using its intuitive interface.
WE UNDERSTAND SOFTWARE TECHNOLOGY
AT DINING FACILITIES, LARGE AND SMALL,
ONE LOCATION OR LIMITLESS LOCATIONS
Our clients are major food service
contractors, health care and educational
institutions, military and government,
independent and chain restaurants,
business & industry, cinemas and casinos.
Our system lets you change menu items, menu descriptions and prices; schedule menus and promotions by day part and menu cycle; display your own promotions, nutritional information and announcements.
WE UNDERSTAND
FOOD SERVICE OPERATIONS
This website is most compatible with these browsers



It is not compatible with Internet Explorer 9 or earlier.
© 2002-2016 Epicure Digital Systems.The 'E plus mark' is a trademark of Epicure Digital Systems. All rights reserved. The phrase 'the cure for the menu bored', LiveText, LiveMenu & NutriLive are service mark of Epicure Digital Systems. All rights reserved. All other trademarks belong to their respective owners. All rights reserved. Throughout this website, trademarks are used. Rather than put a trademark symbol on every occurrence of a trademarked name, we state that we are using the names in an editorial fashion only and to the benefit of the trademark owner with no intention of infringement of the trademark. No such use, or the use of any trade name is intended to convey endorsement or other affiliation with this site, except where there is explicit endorsement, or where the trademark belongs to Epicure Digital Systems.