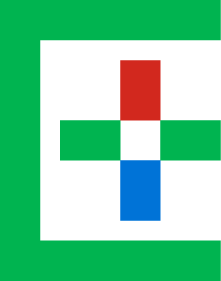 EPICURE DIGITAL THE CURE FOR THE MENU BORED
With the use of Epicure Digital Menu Boards integrated with Computrition solutions, Dartmouth displays real-time menu choices, allergen and nutritional information as well as religious classification. The use of automation as opposed to manually typed-out allergen information on the menus reduces the chance of typos and human error. The savings seen with the integration of Computrition and Epicure has been 40 administrative hours per week and approximately $75 per week in paper and toner supplies...By streamlining the menu board systems for both '53 Commons and Courtyard Café, supervisors and managers have been able to spend less time on the computer and more time on the floor. This allows for increased customers service which in turn creates a more satisfied customer base; increasing the bottom line.
– Arliene Belock, Administrative & Catering Coordinator,
Dartmouth Dining Services.
This custom engineered and designed Epicure Digital Centra Menu System is integrated with the Computrition Hospitality Suite® and
Txt-n-Tell® on two two-screen LCD menu boards in the Courtyard Café; and at the '53 Commons AYCTE dining hall on one LCD Greeter Board and 14 LCD food station menu boards.
Dartmouth College Wins Computrition 2017 Prodigy Award
Congratulations to Dartmouth College, located in Hanover, NH, for taking first place in the Computrition 2017 Prodigy Award contest!
Read about it at Computrition and in Campus Dining Today.
Computrition's Prodigy Award is designed for recognizing and showcasing customers who demonstrate innovative and successful use of their products and solutions, improving financial and operational performance in the foodservice industry.
Menu & Greeter Board Engineering & Information Management
Menu & Greeter Board Design
• Concept Development
• Creative Direction
• Art Buying: search, select & license stock food photography
• Animate Food Photography
Epicure Digital Looping LiveText Blocks
Epicure Digital Content Management System
Epicure Digital SlideShow Builder
Integrated with Computrition Hospitality Suite
Integrated with Txt-n-Tell
• Txt-n-Tell allows students to send text messaging to key managers with requests and feedback with almost instanteous responses displayed as part of those menu boards. This is a first of its kind combination for both companies, combining their software of menu boards and active feedback messaging into one display to the delight and engagement of the Dartmouth community.
Dartmouth College: 53 Commons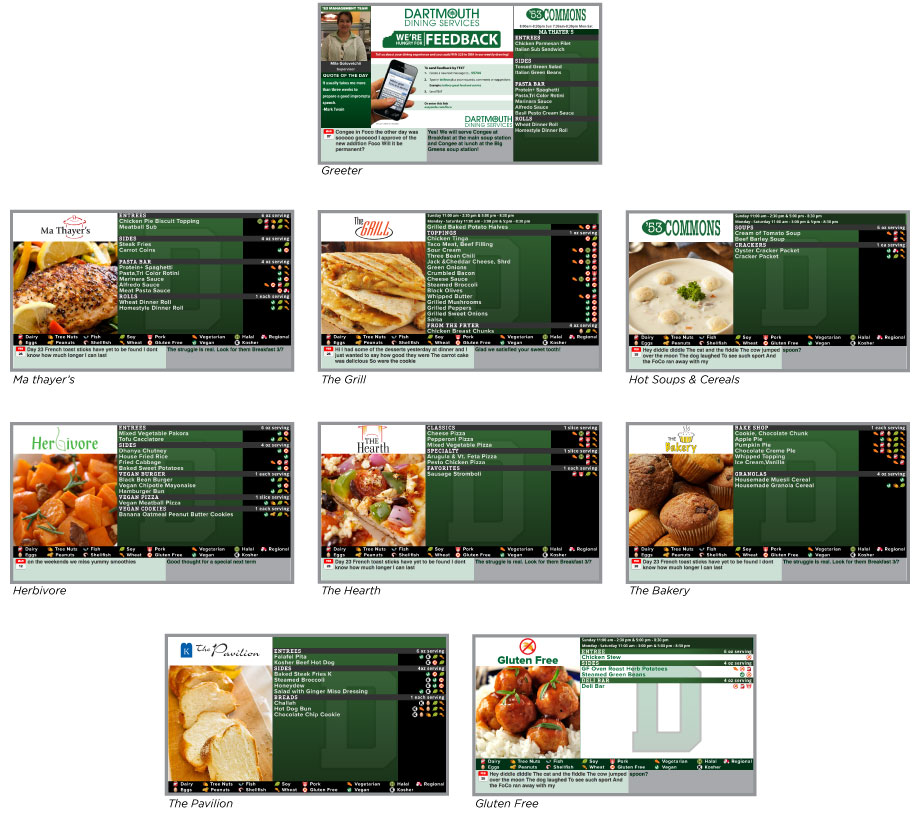 Dartmouth College: 53 Commons - World View two screens

Dartmouth College: 53 Commons - Big Greens four screens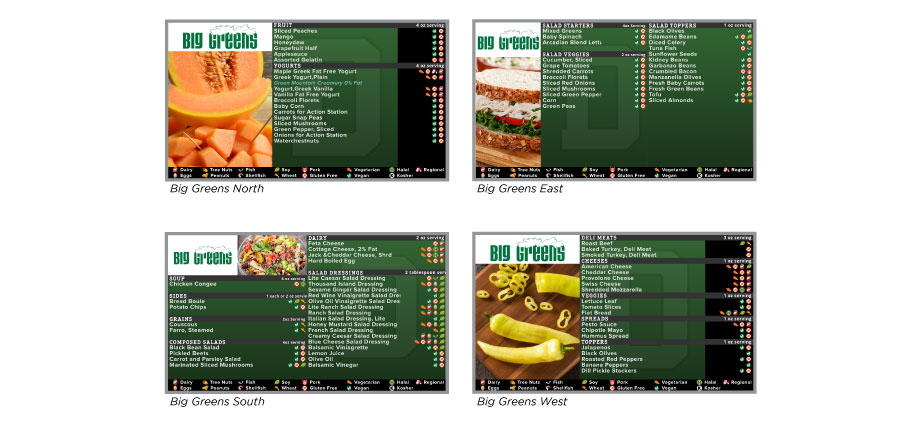 Dartmouth College: Courtyard Cafe


Download Brochure
This website is most compatible with these browsers



It is not compatible with Internet Explorer 9 or earlier.
© 2002-2016 Epicure Digital Systems.The 'E plus mark' is a trademark of Epicure Digital Systems. All rights reserved. The phrase 'the cure for the menu bored', LiveText, LiveMenu & NutriLive are service mark of Epicure Digital Systems. All rights reserved. All other trademarks belong to their respective owners. All rights reserved. Throughout this website, trademarks are used. Rather than put a trademark symbol on every occurrence of a trademarked name, we state that we are using the names in an editorial fashion only and to the benefit of the trademark owner with no intention of infringement of the trademark. No such use, or the use of any trade name is intended to convey endorsement or other affiliation with this site, except where there is explicit endorsement, or where the trademark belongs to Epicure Digital Systems.