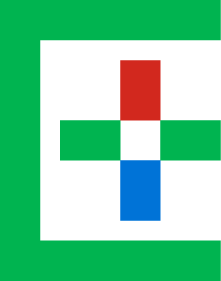 EPICURE DIGITAL THE CURE FOR THE MENU BORED
Epicure Digital NutriLive
Nutritional Menu Labeling
Inform customers to make healthier
meal choices by displaying nutritional data
and icons representing food groups,
nutritional scoring, & allergens. Meet the
Food and Drug Administration's new regulations
to display calorie information on menu boards.
Epicure Digital LiveText & LiveMenu Technologies
Add, move, delete & change menu categories, items, descriptions & prices with our easy to learn and use wysiwyg intuitive web
interface. Designed for non-technical food service operators, use any web browser
on any computer with Internet
access to control your menu boards.
Menus the Way You Want Them
At Epicure Digital, you can:
• let us engineer & design your menu boards,
• select a Ready-To-Go Portfolio system
• digitize your menu designs with Epicure Digital
Menu Board technologies, or
• upload and control your own menu and
movie files

Engage Customers In
Powerful New Ways
Our proprietary Epicure Digital Menu System lets operators control LCD menu boards & signage easily & quickly, online, by
meal period & menu cycle. Display videos, photos, live feeds, social media. Operate
more efficiently & engage customers
in powerful new ways.



Epicure Digital Systems
Epicure Digital is a menu board company uniquely integrating our expertise in software technology, restaurant operations & food service marketing to create digital signage products and services for the food service industry. Our core product is the Epicure Digital Menu System. Our core services are menu engineering, menu design, nutritional menu labeling, content creation, and integration with back of house menu planning and nutritional management systems.
The Cure for the Menu Bored
We design digital menu boards that solve our client's complex menu engineering and
point-of-sale marketing issues. By creatively combining information, motion, imagery and food photography, we produce visually compelling multimedia menus and promotions that enhance the dining experience. We call this experience:
The Cure for the Menu Bored.™


Learn about
Epicure Digital with a Free Webinar
The webinar will take about
45 min to one hour. We will

• Walk you through our online portfolio of
Epicure Digital Menu Boards
• Explain the features & functions of the
Epicure Digital Menu System
• Demo the System's easy-to-use
non-technical interface, &
• Review your project & answer your
questions.
Download Brochure

Integration
Integrate with menu planning &
nutritional databases like:
Computrition Hospitality Suite®
CBORD Foodservice Suite®
CBORD NetNutrition®
CBORD Fusion®
Aurora Systems FoodPro®
Agilysys Eatec®
Vision Software®
MyPlate Menu Boards
Epicure Digital & Dry Erase
MyPlate Menu Boards meet
the Healthy, Hunger-Free Act
of 2010, sections 204 & 209,
requiring schools to make
information more readily
available to students, parents
& the public about the nutritional
quality of meals.

Download Brochure
This website is most compatible with these browsers



It is not compatible with Internet Explorer 9 or earlier.
© 2002-2016 Epicure Digital Systems.The 'E plus mark' is a trademark of Epicure Digital Systems. All rights reserved. The phrase 'the cure for the menu bored', LiveText, LiveMenu & NutriLive are service mark of Epicure Digital Systems. All rights reserved. All other trademarks belong to their respective owners. All rights reserved. Throughout this website, trademarks are used. Rather than put a trademark symbol on every occurrence of a trademarked name, we state that we are using the names in an editorial fashion only and to the benefit of the trademark owner with no intention of infringement of the trademark. No such use, or the use of any trade name is intended to convey endorsement or other affiliation with this site, except where there is explicit endorsement, or where the trademark belongs to Epicure Digital Systems.